Chengdu Wesker Raises Approximately 300 million yuan in Series A Financing for Vaccine Research
2021-03-16

Open the phone and scan
On November 16, the signing ceremony for investment in Wesker, co-sponsored by Chengdu Wesker Biomedical Co., Ltd., Sichuan Development Holding Co., Ltd. and Shanghai Pharmaceuticals Holding Co., Ltd., was held in Xiangyu Hotel of Chengdu. Li Weimin, President of West China Hospital of Sichuan University, hosted the signing ceremony.
Chengdu Wesker Biomedical Co., Ltd. is a biopharmaceutical company specializing in vaccine R&D and production and immunotherapy, and has a research team led by Professor Wei Yuquan, an academician of the Chinese Academy of Sciences and director of the State Key Laboratory of Biotherapy at West China Hospital, Sichuan University. The project has received strong support from the Ministry of Science and Technology, the National Health Commission, the National Medical Products Administration, the Ministry of Education and relevant authorities of Sichuan Province, Chengdu City and Chengdu High-tech Zone, as well as strong support and cooperation from many domestic R&D institutions. Besides developing COVID-19 vaccines with insect cells, Wesker is also developing and producing rabies vaccines, influenza vaccines and herpes virus vaccines with the insect cell technology, as well as 20 odd innovative products for immunotherapy (including several tumor vaccines), with over 30 patents for related products and technologies obtained or applied.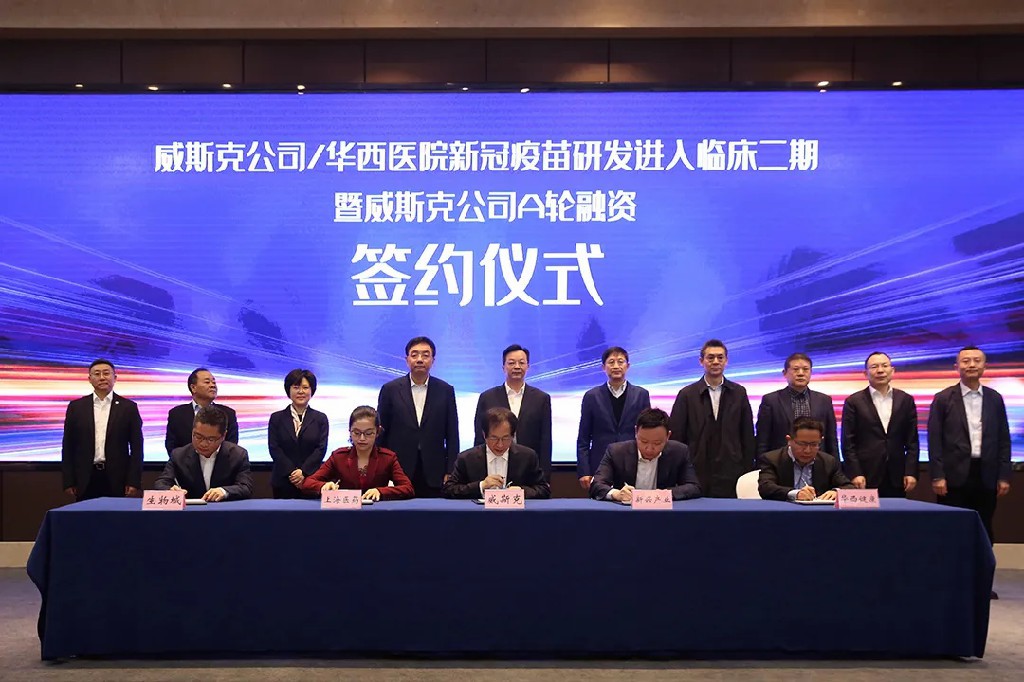 In order to implement the decision and deployment of Sichuan Provincial Party Committee and Sichuan Provincial People's Government to build an advanced R&D and production platform for vaccines and innovative anti-cancer drugs in Sichuan, and to promote the development of Sichuan's pharmaceutical industry, Sichuan Development Emerging Industry Investment Co., Ltd. (a wholly-owned subsidiary of Sichuan Development Holding Co., Ltd.) reached an investment agreement with Shanghai Pharmaceuticals and Wesker on this project. West China Hospital and the team of scientists contributed to Wesker with scientific and technological achievements and Sichuan Development Emerging Industry Investment Co., Ltd. and Shanghai Pharmaceuticals as co-lead investors invested nearly 300 million yuan to Wesker for its production line and clinical research, with a common view of promoting the early completion of R&D and industrialization of vaccines, related innovative immunosuppressive drugs and other products. The production base of Wesker, located in Tianfu Bio-town in Chengdu High-tech Zone, is expected to be put into operation by the end of this year. Upon completion, the company, with a whole set of homemade equipment and production line, will be able to produce of hundreds of millions of vaccine doses annually, which will play a great role in pushing for a modern biological industry system with international competitiveness and regional impetus, a world-class biological industry park and the establishment of Tianfu Vaccine Valley.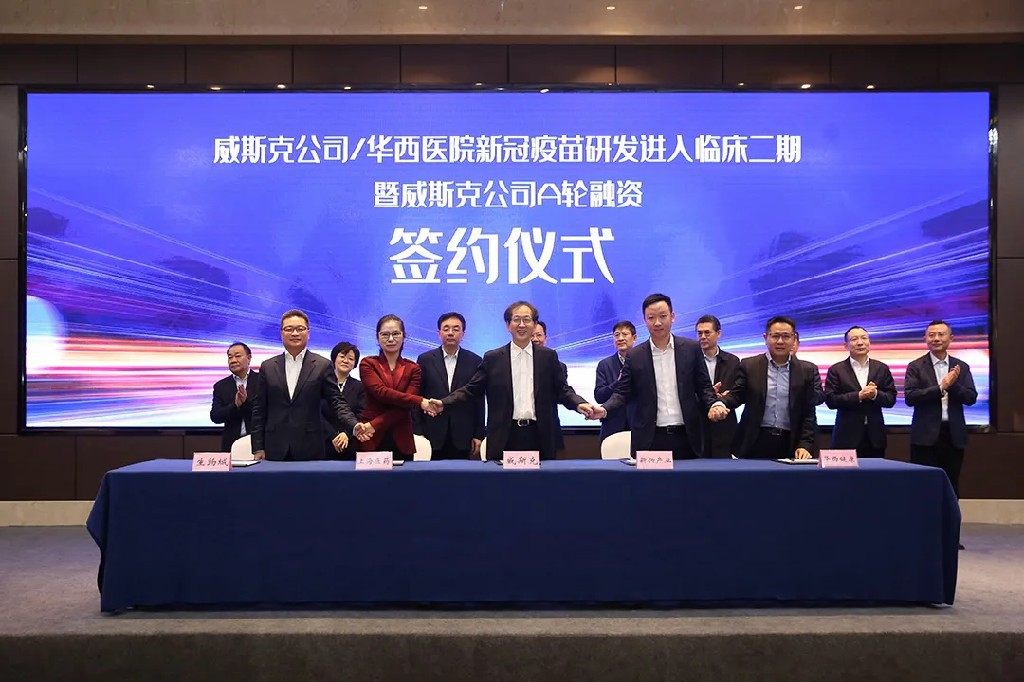 The dynamic "capital-research" integration of Sichuan Development, Wesker and Shanghai Pharmaceuticals will forge a strong partnership, which will fully rely on Sichuan's abundant biomedical resources and favorable policies, actively meet the needs of China's and Sichuan's major development strategies, and continuously enhance scientific research and innovation capability, intensify the commercialization of scientific and technological achievements, make efforts to accelerate the construction of the "5+1" industrial system in Sichuan, and make contributions to the transformational development, innovative development and leapfrog development of Sichuan.
Li Gang, Vice Governor of the Sichuan Provincial People's Government, attended and witnessed the signing ceremony. The people present included heads from Sichuan Development and Reform Commission, Sichuan Provincial Economic and Information Department, Science and Technology Department of Sichuan Province, State-owned Assets Supervision and Administration Commission of Sichuan Province, Sichuan Medical Products Administration, Chengdu High-tech Zone, West China Hospital of Sichuan University, Sichuan Development Holding Co., Ltd. and other institutions and enterprises.