Industrial Park
2020-10-26

Open the phone and scan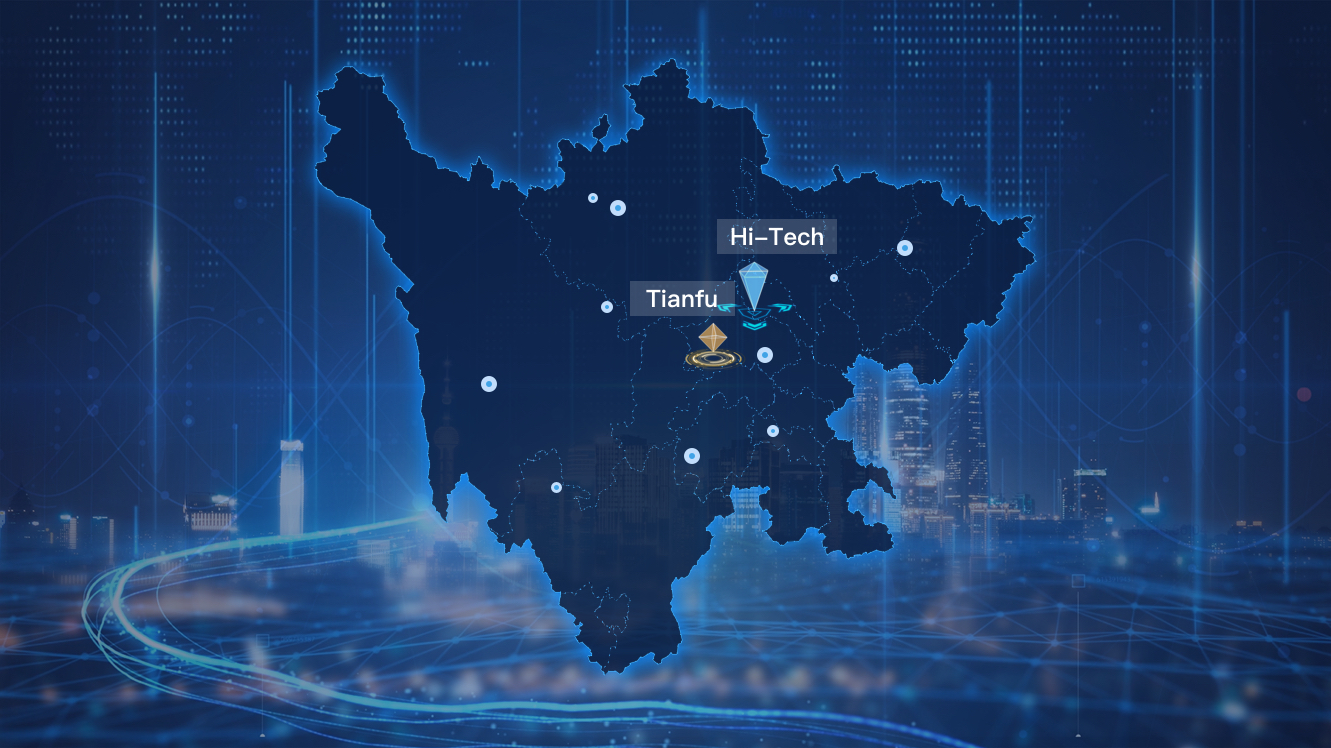 Chengdu Hi-Tech Industrial Development Zone
First established in 1988, the Chengdu Hi-Tech Zone (CDHT) ranks the 4th among all the China's state-level hi-tech zones and is strongly supported by national provincial and municipal authorities. With an area of 130 km², CDHT comprises of the south park and the west park. There are 33237 companies registered in the CDHT, among which 1115 companies are foreign invested enterprises including over 120 Fortune 500 and world renowned companies.
Chengdu Hi-Tech Zone is committed to provide services and support to investors and has set up two government service centres in both the south and west parks. Its incentive policies enable it to give financial support to enterprises in the IT, Pharmaceutical and Procession Manufacture Industries. Chengdu Shuangliu International Airport is the 4th largest airhub in China with domestic flights to most Chinese cities and international flights to major cities in North America, Europe, Australia and the Asia Pacific. Chengdu has a highway network that offers rapid access to all cities in China and is well served by railway and other logistic services.
Chengdu Tianfu New Area
Tianfu New Area was officially launched in December 2011. The establishment of Chengdu Tianfu New Area aims at reconstructing a modern international urban area suitable for residence, industry and commerce. It focuses on modern manufacturing industry and high-end service clusters. The planning scope of Tianfu New Area includes the southern part of Chengdu High-tech Zone, Longquanyi District, Shuangliu County, Xinjin County, Jianyang City, Pengshan County of Meishan City and Renshou County. It involves in total 3 cities, 7 counties (city, district) and 37 towns and villages . The total area is planned to cover 1578 square kilometers.
It is understood that the first 84 projects of Chengdu Tianfu New Area include 51 industry projects with the investment of 169.5 billion RMB (including 27 industrial projects with investment of 82.35 billion RMB and 24 service projects with investment of 87.15 billion RMB), 29 infrastructure projects with investment of 43.4 billion RMB, and 4 ecology projects with investment of 1.5 billion RMB.
Major projects in the Tianfu New Area include the construction of the New Century Global Centre (complete), Chengdu Tianfu International Airport and the Chengdu Contemporary Arts Centre. Another major project is the 900-acre (5,463 mu) Meishan California Smart City (MCSC) development, which is focused on renewable energy, energy generation, distribution, storage, testing, inspection, and certification, and new technologies.