Molecular Biomedicine Introduction
2019-11-09
Open the phone and scan
Introduction of Molecular Biomedicine

Chief Editor
Prof. Arnold JM Driessen
Prof. Yuquan Wei
Profile
Molecular Biomedicine is a peer-reviewed, online open access (OA), multidisciplinary journal that publishes the pioneer works of biomedicine, emphasizing on pathogenic mechanism and innovative techniques for diagnosis and therapy. It adopts a "quick passage" model for original achievements to help authors get their papers published quickly with a minimum time of only one week for review and acceptance. From 2020 to 2022, the article processing charge (APC) will be waived.
Editor-in-Chief
Arnold JM Driessen
Groningen Biomolecular Sciences and Biotechnology Institut, University of Groningen Professor at the University of Groningen, former director of Groningen Biomolecular Sciences and Biotechnology Institute, and one of the founders of the Center for Synthetic Biology and the Center for Sustainable Antibacterial (CESAM) both in Groningen. A member of the Royal Netherlands Academy of Arts and Sciences. Chairman of the Dutch Society of Biochemistry and Molecular Biology. Member of consortium assembly of Building a Synthetic Cell (BaSyc). He has received awards including the Kluyver Award of KNVM and the FEBS Anniversary Prize of the Society for Biological Chemistry. He also serves as managing editor of Extremophiles, and chaired several conferences of the European Science Foundation, European Molecular Biology Organization, and Gordon Research Conference. He has authored more than 460 research papers, authored and edited two books, and (co-)invented 11 patents. Prof. Driessen is an outstanding scientist whose papers are highly cited (over 32,000 times) with an academic h-index of 97.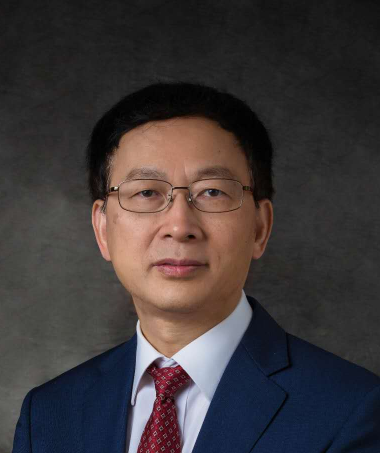 Yuquan Wei
State Key Laboratory of Biotherapy and Clinical Cancer Center, West China Hospital, Sichuan University, China Ph.D., Professor and Director of National/State Key Laboratory of Biotherapy and Clinical Cancer Center, West China Hospital, West China Medical School, Sichuan University, Chengdu, academician of Chinese Academy of Sciences. He was educated at West China University of Medical Sciences for a bachelor's degree in Medicine and a Master's Degree in Medicine, and educated at Kyoto University in Japan for a Doctoral Degree. His major research interests include targeted therapy, signal transduction, gene and cell therapy, and cancer vaccines. He has published more than 300 papers in international journals including Nature, Nat Med, Nat Commun, PNAS, Blood, Cancer Res, Clinic Cancer Res, J Immunol, and J Biol Chem, etc. He is now President of China Medicinal Biotech Association. He has served as the cheif editor of Signal Transduction and Targeted Therapy, an associate editor of Human Gene Therapy and Editorial Board Member of several International Journals.